The Manual
The 2021 version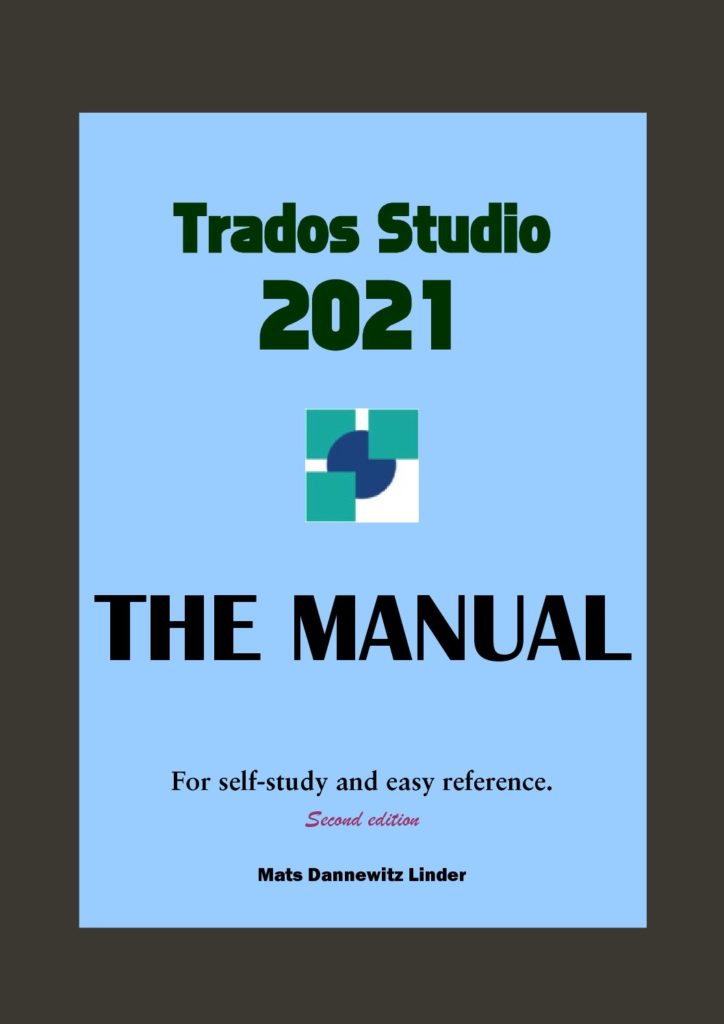 The current version of the manual is the second edition of the 2021 version of this critically acclaimed, comprehensive manual was published in April 2021, with 654 pages in A4 size, pdf format. It is a manual written for the translator by a translator.
The current version and Studio 2022
The 2022 version has been delayed, but: Studio 2022 is to a large extent identical to Studio 2021 – the main (and big!) differences concern the cloud functions. This means that most of the 2021 manual is applicable also to Studio 2022. Nevertheless, a 2022 version is in the works, intended to cover also the features for working online.
Meanwhile, here is what the Trados Studio expert Paul Filkin had to say (last October) about the manual:
"I think your manual offers tremendous value… at least that would be my personal view.  I think your writing style, method of explaining things that can often be complex and confusing, and most importantly the fact you easily pick up on things that need better explanation than our technical writers would has created a manual every Studio user would benefit from owning."
Also available are versions for Studio 2019 and 2017 (at 611 and 561 pages, respectively). PDF format, for own printout (i.e. you are not buying a printed book – sorry!) and reading on screen. A more detailed description is given here. (And here are my views on what I believe characterises a good, user-friendly manual.)
How to buy
Please select version (2021, 2019 or 2017) and currency as well as price (2021: USD 59, EUR 50 or SEK 470; 2019: USD 55, EUR 47 or SEK 450 + moms; 2017: USD 53, EUR 45 or SEK 430 + moms). The prices in USD reflect the recent changes in exchange rates.