The Manual
The 2021 version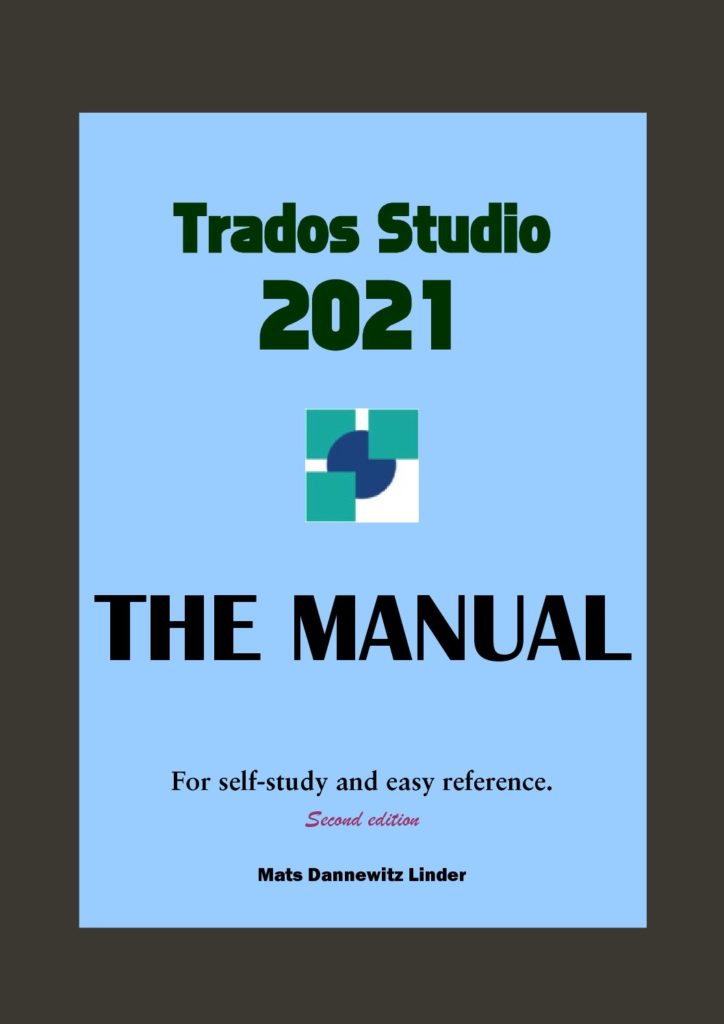 The second edition of the 2021 version of this critically acclaimed, comprehensive manual was published in April 2021, with 654 pages in A4 size, pdf format. It is a manual written for the translator by a translator.
This update includes coverage of the new features in Service Release (SR) 1 of Studio 2021 as well as descriptions of a number of AppStore plugins published since the second edition, in all more than 30  pages of new/revised text since the last 2019 edition.
And while it covers all the new Language Cloud resources that can be accessed from within Studio, it does not cover the features of the online editor introduced with the 2021 release (except for an introduction). That new part of the SDL offerings is so extensive (and still under development) that it requires its own documentation – an upcoming project.
Also available are versions for Studio 2019 and 2017 (at 611 and 561 pages, respectively). PDF format, for own printout (i.e. you are not buying a printed book – sorry!) and reading on screen. A more detailed description is given here. (And here are my views on what I believe characterises a good, user-friendly manual.)
How to buy
Please select version (2021, 2019 or 2017) and currency as well as price (2021: USD 59, EUR 50 or SEK 470; 2019: USD 55, EUR 47 or SEK 450 + moms; 2017: USD 53, EUR 45 or SEK 430 + moms). The prices in USD reflect the recent changes in exchange rates.